In early 2019, Microsoft released good news saying windows 10 operating system is getting more users than Windows 7. it showed that Microsoft is getting succeeded in its aim to unify all of its Windows users onto one OS i.e. Windows 10.
There is still a long way to go, however, as the same stats that topped Windows 10 as the most used OS also showed that there are still over 35th of all desktop users around the world using Windows 7. a brand new leak shows that Microsoft is prepared to act sharply as it tries to squeeze the remaining Windows 7 users enough, so they'll create the jump to Windows 10.
Microsoft plans to charge up to $350 per device to provide the updates for Windows 7
In earlier discussion happened in September 2018, Microsoft announced that it will provide the extended security support for Windows 7 users through January 2023 at an additional cost.
This cost will depend on per device and in one-year increments for up to three years.
Though the company admitted that the prices will increase each year, Microsft did not reveal the actual cost figure for providing windows 7 ESU(Extended security updates).
Computer world
was able to get their hands on the document that designed for Microsoft's thoughts and plans regarding the ESU.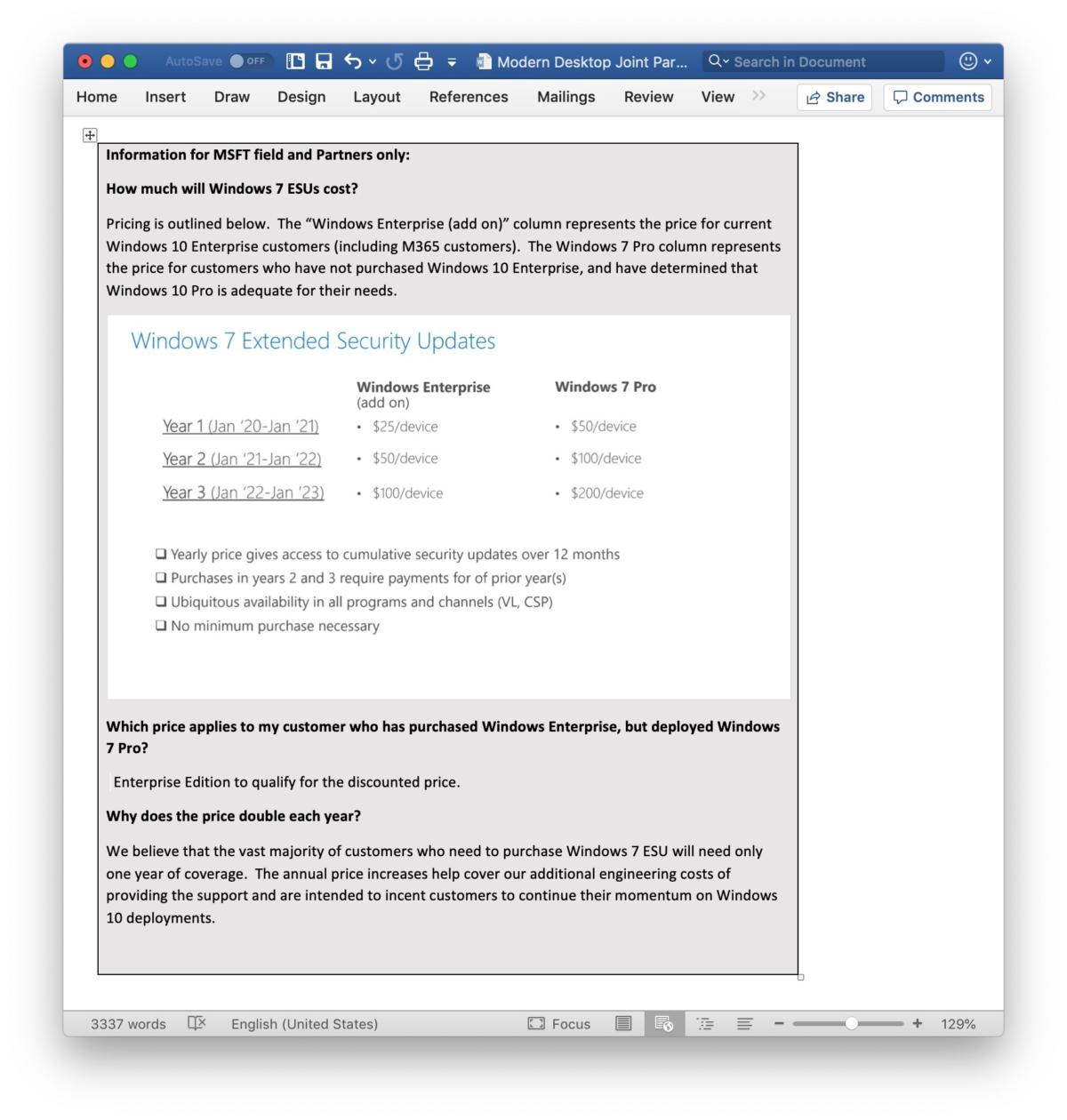 Image Source: Computer world
The document states that the support cost varies for Windows Enterprise and Pro versions.
For Enterprise versions, support cost starts at $25 per device and cost up to $100 per device based on the support period.
For Pro versions, support cost starts at $50per device and cost up to $200per device based on the support period.
So, Windows 7 users have to be prepared for paying this support cost unless they migrated to Windows 10 as early as possible.